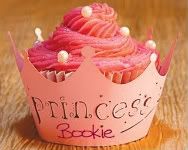 First Winner -Firespell, Pefect Chemistry, Leaving paradise, Beautiful Creatures, Hush Hush and
Second Winner -Anxious Hearts, Jekel Loves Hyde, Hex Hall, Something Like Fate and Little Miss Red.
Third Winner-A Mystery ARC
Visit her blog to find out how to enter!
Don't forget to check the sidebar for days 1-7!
Tomorrow- Shooting Stars Mag

Day 10-vvb32reads

Day 11-The Shady Glade

Day 12-The Page Flipper

Good luck!